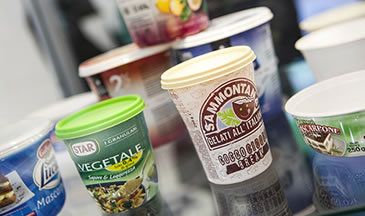 #04 DECEMBER
Trends: Pointers to the perfect packaging
Report: Premium packaging can be sustainable too
Sucess story: Decopak Europ and the challenge of concrete packaging
The company: Bizerba, combining tradition and innovation
Pack Experience Agenda: Nine of the Spanish Liderpack award-winners were ranked among the best packaging projects in the world
#03 NOVEMBER
Trends: The PoP reclaims its place in retail.
Report: What do consumers want?
Sucess story: Flexomed, innovating towards neuro-packaging.
The company: Marchesini, innovation in business DNA.
#02 OCTOBER
Trends: Towards the digital transformation of the packaging industry.
Report: Packaging against food wastage.
Succes story: Liderpack Awards recognise around 30 packaging and PoP products as the best of 2017.
Interview with Camil Castellà, industrial designer and one of the founders of Aktiva Design.
The company: DS Smith, tradition and modernity in packaging.
#01 SEPTEMBER
Press release: Hispack 2018 has already sold 80% of the planned exhibition space.
Report: Packaging Logistics.
Trends: Eco-design.
Success story: NUK, brand of baby pacifiers.
Interview with Jordi Boada, Francisco García and José Hervás, from CIMA.