TheCircularLab, an Ecoembes initiative to manage waste more efficiently and sustainably
16 October 2019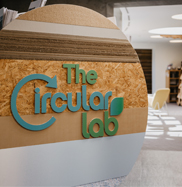 The first circular economy laboratory for packaging in Europe
According to data provided by Eurostat, Spain ranks sixth among European countries in terms of its packaging recycling rate. To echo the above figures, Ecoembes offers its own recycling data: last year each citizen deposited 15.7 kg of plastic packaging, cans and TetraPak cartons in yellow bins, 12.3% more than in 2017, and 18.1 kg in blue bins, 12.4% more than in 2017. These figures are the largest increases since the implementation of packaging recycling in Spain. Within a context of optimism and good future prospects, Jorge Serrano, Companies and Ecodesign manager at Ecoembes, visited the latest Hispack event to explain the TheCircularLab project.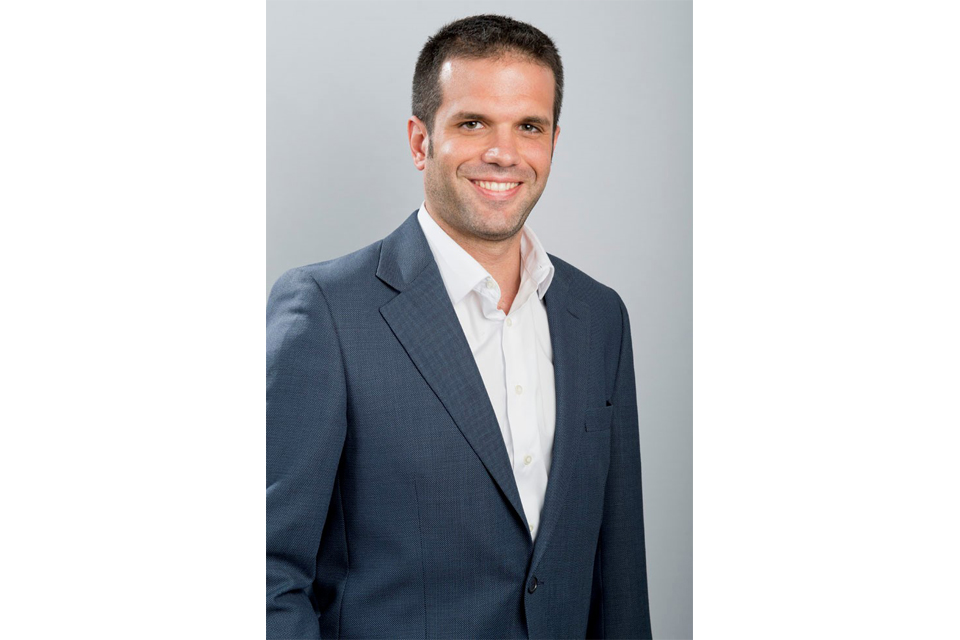 Jorge Serrano, Companies and Ecodesign manager at Ecoembes

Around 23 million tonnes of municipal waste are generated each year in Spain. This can be broken down into different waste streams, including packaging, which accounts for around 34% of the total, and other streams, such as organic matter, textile waste and waste from other materials.
"It's true to say that recycling is limited in Spain, but only in terms of municipal waste", says Serrano, who clarifies that "if we focus on the 8 million tonnes of packaging waste, the recycling rate is quite a bit higher, accounting for 34% of all municipal waste". This therefore explains the general situation in Spain; very little municipal waste is recycled but on the other hand a lot of packaging waste is recycled.
The Ecoembes spokesman, when he breaks the figures down in his company's case, puts the percentage at around 8% of municipal waste (1.7 million tonnes), as Ecoembes only manages household waste, in other words, that likely to end up generating waste in a private home which also comprises light materials (Ecoembes doesn't handle glass). The recycling rate is even higher for this 8% waste stream.
Serrano sets the goal of achieving a 55% recycling rate for municipal waste in the circular economy package by 2030, representing an increase of 20 percentage points. The challenge to achieve this rate of 55% involves working on other waste streams that don't currently undergo treatment equivalent to that of the packaging waste stream.
The starting point of TheCircularLab
In its bid to increase the recycling rate and do so more efficiently, Ecoembes launched TheCircularLab, the first circular economy laboratory for packaging in Europe. Set up in Logroño in 2017, it seeks to promote the best lines of innovation within the field of packaging and its subsequent recycling. Serrano adds that "with this concept, which may initially seem a bit abstract, the aim is to validate real situations in a laboratory and, therefore, all the initiatives that benefit waste management on a real scale, not only in Logroño, but throughout the region of La Rioja, and make it possible to extend this to other areas".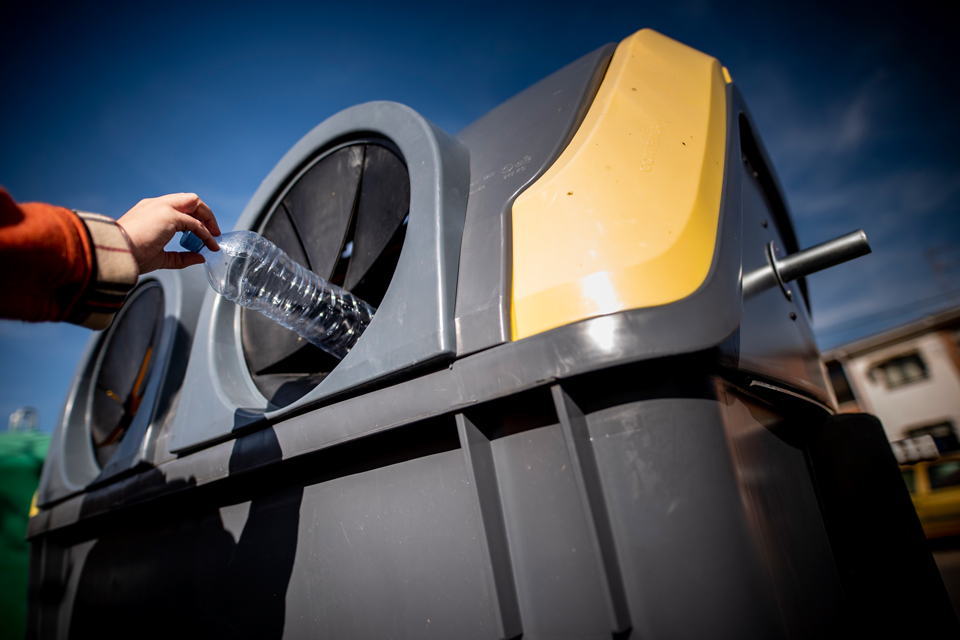 Image courtesy of Ecoembes

The Companies and Ecodesign Manager at Ecoembes explains the functioning of this innovation centre, a pioneer in Europe, by means of an example: "Imagine we have a new collection system whose promoters claim that it optimises the load, in other words, it allows more tonnes of waste to be collected per hour. What we do is set it in motion in a controlled environment, test it at TheCircularLab and validate that the solution does actually optimise the system. Why La Rioja? Serrano is very clear: "Because there's only one waste treatment plant, so all the waste that is generated goes to the same place; by monitoring it we monitor the waste that is generated throughout the autonomous community (i.e. region). It's also an autonomous region with just one province, with the simplification of the administrative procedures that this entails, with a population of about 300,000 and so it is ideal for testing, and different systems can be validated in urban and rural environments. Finally, we should highlight the RDI ecosystem that drives the region, the industrial GDP similar to that of the southern region of Germany and the willingness of the regional government to accept the project.
Four key strategic areas
TheCircularLab operates as a knowledge hub. With startups and companies that develop new business models and technologies, it validates that they effectively work and, if that is the case, the companies purchase the solutions and accelerate the business models by providing information and sharing knowledge.
The centre divides the activity into four strategic pillars. The first focuses on eco-design, with the aim of improving the recyclability of packaging while incorporating recycled materials into new applications. The second pillar involves what is known as citizen science, which consists of identifying the positive effect of certain awareness-raising campaigns, identifying the messages that work best for each target and launching big data projects.
The third strategic pillar is known as "smart waste", namely the digitalisation of the processes of collecting and sorting the materials, which we could describe as Industry 4.0 applied to waste management. This process enables the optical identification of the containers in a city, just as the Google vehicle would do with maps; in this case, the containers in a city are plotted on a map with coordinates, leading to more efficient collection.
Finally, entrepreneurship is a strategic concept for TheCircularLab, as it also provides support for the other strategic pillars. In this regard, Serrano explains that "we want to find synergies with other solutions from other innovative business models and promote them so that they can be launched onto the market". "Ecoembes, as a non-profit entity, does not seek to do make money from this. The business is done by the entrepreneurs and startups, we just validate the technology", concludes the specialist.
One of the first projects they started up at TheCircularLab was one with Dow Chemical. It consisted of the application of post-consumer film waste (Ecoembes selects the waste from the yellow bin in different segments; it has four specific segments for plastics: PET, stiff HDPE, film, containing flexible packaging, and mixed plastic). Plastic film is dirty material and, therefore, it is difficult to apply post-consumption recycling processes to it. Dow Chemical developed a kind of foaming technology for this material, which was also sandwiched between two sheets of virgin polyethylene, as a result of which 30% of the composition of this complex film was post-consumption recycled plastic. 30% is a very high percentage, taking into account where this material comes from.
Another type of foaming technology promoted by TheCircularLab together with the CIDAUT technological centre in Valladolid was a material that serves as an acoustic and thermal insulator in the construction of buildings. According to Serrano, "ultimately, it's a matter of finding new applications for recycled materials, creating a market and greater demand, which means an even higher sale price for the material". "Ecoembes obtains a higher sale price for the materials it manages and in the end we reduce the need for the green dot. This is the concept that closes the circle", he concludes.
Jorge Serrano participated as a speaker in the latest Hispack event with the session titled "TheCircularLab: Innovation and packaging in a Circular Economy"
Cristina Benavides, Hispack contributor